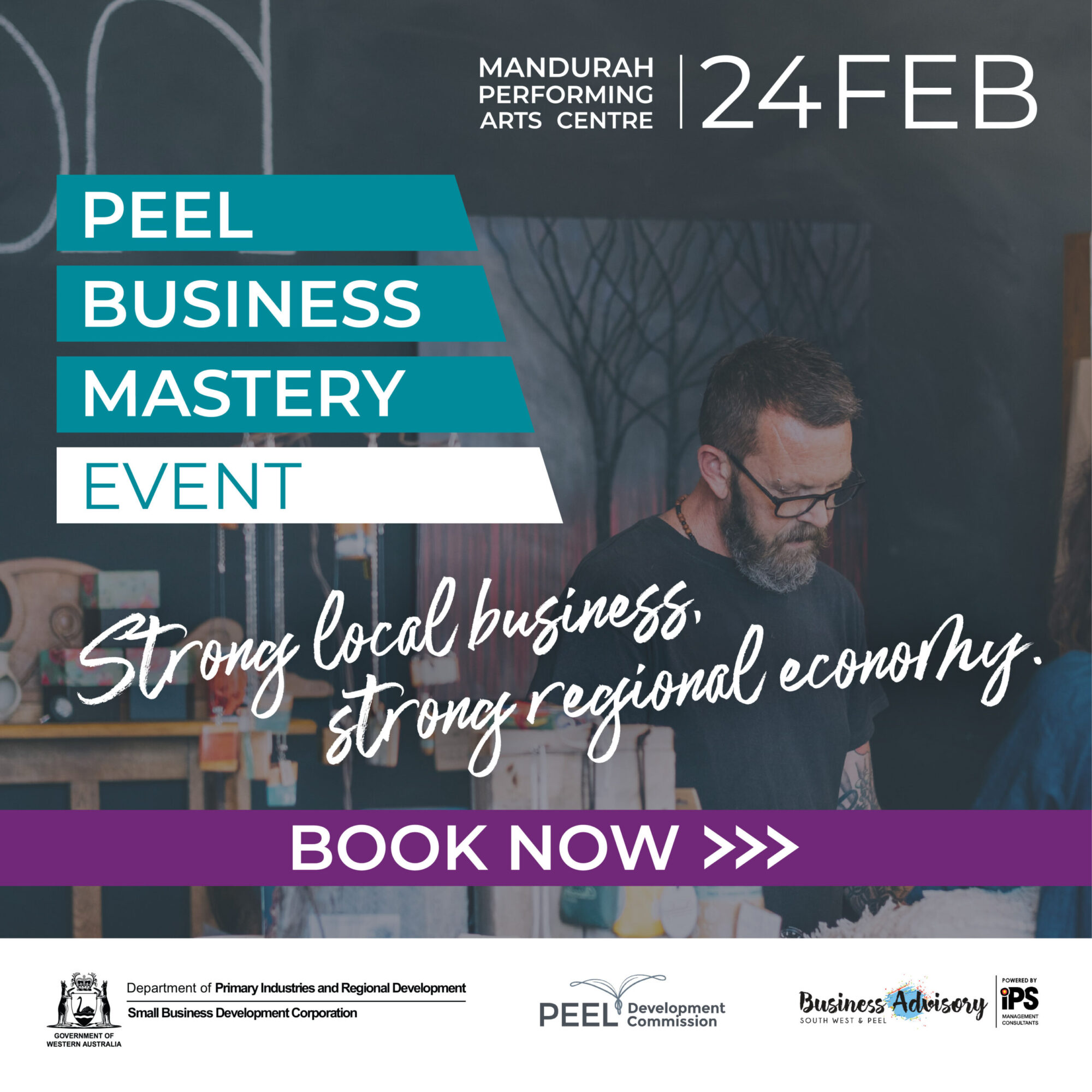 Peel Business Mastery Event
The Peel Business Mastery Event presents a series of expert workshops, presentations and one-on-one sessions providing clarity, purpose and a path forward for Peel small businesses without pitching or selling – all in one place, all on one day and all completely free of charge.
The Peel Business Mastery Event offers practical, how-to guidance that businesses need to adapt to the new economic landscape, continue to grow their business and ultimately emerge from COVID-19 with certainty and strength for a sustainable future.
As businesses re-open and adjust operating models to navigate a new COVID landscape, there is a real opportunity for those that can create best practices during this phase to emerge as market leaders in the region and their industries. But achieving that will take more than just a small business pep talk.
No individual, organisation or industry has a silver bullet that solves all the challenges business owners face during this time. However, connecting with others to share ideas, experience and opportunities and to access available resources, will help businesses adapt and move forward more quickly.
A free, one-day event in Mandurah, the Peel Business Mastery Event is specifically designed for Peel businesses. Bringing together some of the best minds in industry and government, this event presents a unique opportunity to engage with experts in a range of practical & interactive skills development sessions.
Expert workshops and one-on-one sessions are available for advice and assistance in the following areas;
Our presenters
Our presenters bring together some of the best minds in industry, government and business to share their experience and expertise in both workshop and one-on-one sessions. This is a fantastic opportunity to learn about the most urgent areas of challenge for regional businesses and engage in practical, how-to guidance specific to your business.
To find out more about our presenters, click on any of the 11 sessions.
Event details
Wednesday 24 February 2021
8.30 to 5pm
Mandurah Performing Arts Centre
This event is proudly presented by the Peel Development Commission and Business Advisory South West & with support from AusIndustry and the Small Business Development Corporation.


Peel Chamber of Commerce & Industry Inc. February Business After Hours is being held after the Peel Business Mastery Event showcasing Value Creators.
Value Creators take the complex and makes it simple. They work with and support pro-active business owners to grow and manage their business to achieve results beyond their wildest dreams.
5.30 to 7.30pm on Wednesday 24 February, at Make Place.
For more information and to register, click here.