Fastest Growing Region in Western Australia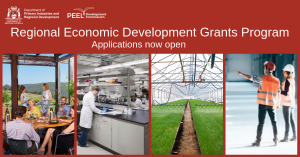 Click here for more information, application forms and guidelines.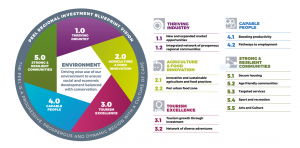 The continued rapid growth of the Peel region not only means that a clear vision..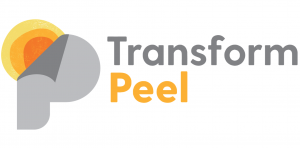 Click here for the latest on Transform Peel.
Royalties for Regions Funding
Royalties for Regions is a Western Australian Government's initiative which will re-invest the equivalent of 25% of the State's annual mining and resources royalties revenue into regional communities every year.
These grants support region-specific priorities driven by local communities to assist the development of infrastructure, services and community projects.
The Peel Community Chest Fund provides grants up to and including $50,000.
The Peel Regional Grant Scheme provides grants between $50,001 and $300,000.
Applicants must demonstrate their project aligns with one or more of the Royalties for Regions program objectives, the Peel Regional Development Commission's Regional Investment Blueprint and/or regionally supported strategies.
Guidelines and Application Forms:
Peel Community Chest Fund      
Peel Regional Grants Scheme
Further information is also available by contacting Simone Hutton on (08) 9535 4140 or by emailing grants@peel.wa.gov.au.