The Board sets the strategic direction of the Commission which is aligned with the needs of community and business.  Membership comprises the CEO and six regional representatives who are appointed by the Minister for Regional Development. The Board meets 5 times per year in various locations throughout the Peel region. Any person or group wishing to make a presentation to the Board should telephone the Commission on 9535 4140 and ask to speak with  the Executive Officer.
Davi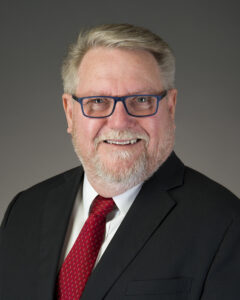 d Doepel
Chair
Ministerial Representative
David Doepel is already well known in the Peel region through his work with Murdoch University and the Future Food Cooperative Research Centre. Mr Doepel has more than 30 years of experience as an innovator and entrepreneur and has held senior positions in industry, academia and government in Australia and the USA. He is currently Managing Director of Demand Film Ltd, and an active farmer focussing on horticulture ag-tech and value-added foods and beverages. He also serves as a long-standing strategic research consultant to Murdoch University. He was formerly the inaugural Trade Commissioner for WA in the Americas, a policy adviser and speechwriter to Premier Alan Carpenter and Deputy Vice-Chancellor of Research at Murdoch University and is first author of The Murdoch University Third Commission on Africa. David holds degrees from Murdoch University, the Melbourne College of Divinity and Boston University. Mr Doepel has been on the PDC Board since January 2020 and replaces outgoing Chair, Paddi Creevey, who's term finished on 30 June 2021.
Mayor Rhys Williams – Deputy Chair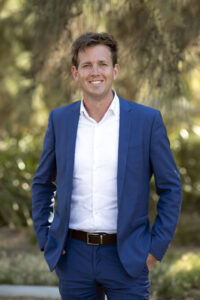 Local Government Representative
In October 2021, Mayor Rhys Williams was elected by the Mandurah community for a second term, receiving 85% of the community vote. In his role as Mayor, Rhys has made a strong commitment to economic diversification, community wellbeing and addressing youth unemployment. Prior to this role, Rhys ran a successful youth development charity which he founded when he was 17, and worked on projects in more than 100 communities across Australia and abroad. In 2015, Rhys received the Young West Australian of the Year award in recognition of this work.
Rhys is a board director of the South Metropolitan TAFE and the Peel Development Commission, and is a former Chairman of the Mandurah Performing Arts Centre and several non-profit organisations. He is currently completing a Masters in Development Studies at Murdoch University.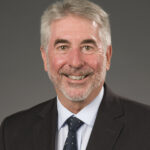 Cr David Bolt
Local Government Representative
David was elected to the Shire of Murray Council in 2015 and Shire President in October 2017. He was Chair of the Peel Regional Leaders Forum (Peel Alliance) from late 2017 through to 2019 and is currently Chair of the Rivers Regional Council. With a successful business career and having been actively involved in Australia's Information and Communications Technology sectors for a period spanning over 37 years, David brings to his roles broad and practical industry experience. He has held executive management and board positions at leading International and listed Australian corporations providing IT products and technology related consulting services to Government and businesses of all sizes. David is married with two children and currently lives in South Yunderup in the beautiful and fast-growing Peel Region of Western Australia.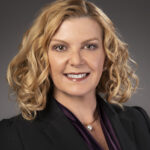 Michelle Sidebottom
Community Representative
Michelle Sidebottom's professional experience has seen her design, develop and implement local to major State-wide business and workforce developmental projects with the private sector, peak industry associations and local, State and Federal government agencies. She is currently the Managing Director of Breakaway Tourism Pty Ltd, a project management and consultancy company specialising in the areas of tourism, hospitality, events, recreation, senior living training and workforce development. Michelle has lived and worked extensively across Australia, Japan and Malaysia and is a former judge for the Australian and Western Australian Tourism Awards. She is currently Chair of the judging panel for Club Western Australia Awards for Excellence.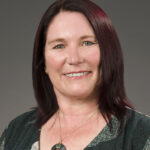 Sue Daley
Community Representative
Sue Daley was appointed to the Board in December 2021. Sue is a successful business owner, specialising in the management of residential and commercial property transformations. She has extensive facilitation and project management skills along with significant experience in analytical roles within varied business environments. Sue is the co-founder/owner of Maiolo Constructions Pty Ltd, specialising in renovations and alternative construction methods and has started a new business venture called Pocket Condos – Tiny Homes in WA, which she sees as a solid solution for the current housing crisis. Sue is community focused, an advocate of the local supporting local ideal and a champion for women in business. This is evidenced by her position as Secretary of the South Yunderup/Ravenswood Volunteer Bush Fire Brigade and her previous role as Chapter leader for Business Women Australia Mandurah/Murray.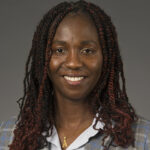 Adwoa Abban Dwumfour
Ministerial Representative
Adwoa is the Director and Owner of Quantum Phases Cosortium Pty Ltd, an independent construction cost consultancy firm based in Perth and has over 20 years of experience spanning work in the light and heavy industrial sectors. She has worked in Australia, the UK and Africa. Adwoa is currently working on her PhD in Construction Management which she commenced in 2019.
If you wish to contact any of the Commission's Board members, telephone the Commission on (08) 9535 4140 and ask for the Executive Officer or email eo@peel.wa.gov.au. Board member positions are advertised in the newspaper and on the Board Vacancies section of this website.