The Board sets the strategic direction of the Commission which is aligned with the needs of community and business.  Membership comprises the CEO and six regional representatives who are appointed by the Minister for Regional Development. The Board meets 5 times per year in various locations throughout the Peel region. Any person or group wishing to make a presentation to the Board should telephone the Commission and ask for the Executive Officer.
Davi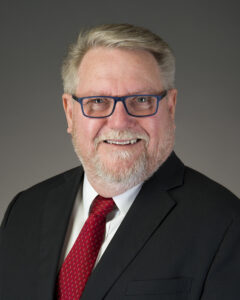 d Doepel
Chair
Ministerial Representative
David Doepel is already well known in the Peel region through his work with Murdoch University and the Future Food Cooperative Research Centre. Mr Doepel has more than 30 years of experience as an innovator and entrepreneur and has held senior positions in industry, academia and government in Australia and the USA. He is currently Managing Director of Demand Film Ltd, and an active farmer focussing on horticulture ag-tech and value-added foods and beverages. He also serves as a long-standing strategic research consultant to Murdoch University. He was formerly the inaugural Trade Commissioner for WA in the Americas, a policy adviser and speechwriter to Premier Alan Carpenter and Deputy Vice-Chancellor of Research at Murdoch University and is first author of The Murdoch University Third Commission on Africa. David holds degrees from Murdoch University, the Melbourne College of Divinity and Boston University. Mr Doepel has been on the PDC Board since January 2020 and replaces outgoing Chair, Paddi Creevey, who's term finished on 30 June 2021.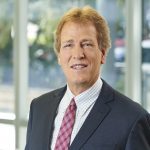 Alan Cransberg
Deputy Chair
Ministerial Representative
Alan Cransberg was appointed Deputy Chair of the PDC in June 2019. Mr Cransberg brings to the role extensive corporate experience most notably as former Chairman and Managing Director of Alcoa Australia and President Alcoa Global Refining. He also brings a depth of experience from having led, reported to and been a part of numerous boards throughout his career including his current appointments of Chair Wirrapanda Foundation and Corporation, Deputy Chair Black Swan State Theatre Company, Director John Swire and Sons Pty Ltd, Director  UWA Business School, Director SAS Resources Trust and Director Ace Mining Solutions. Mr Cransberg's professional experience has seen him achieve impressive results and outcomes for the organisations he has led and been involved in. Mr Cransberg is a proud West Australian and lives in Mandurah.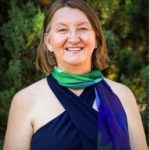 Cr Michelle Rich
Local Government Representative
Cr Michelle Rich was recently successful in being re-elected for another 4 year term as Councillor with the Shire of Serpentine Jarrahdale and was also re-elected as their Shire President for a 2 year term. With a background in successful small business, Cr Rich brings a solid understanding of new business and environmental issues. She is passionate about promoting the Shire of Serpentine Jarrahdale and the overall Peel region as a tourism destination whilst encouraging economically sustainable, environmentally sound developments that protect the character, lifestyle and rural history of the area.  Cr Rich currently represents Council on the CEO Employment Committee and Audit, Risk and Governance Committee and she is the Peel Zone representative on the State Council of WALGA. She was also recently appointed as a local government representative to one of the Planning reform committees.
Mayor Rhys Williams

Local Government Representative
Rhys Williams is Mayor of Mandurah and the 2015 Young West Australian of the Year. As the former CEO and Founder of The Makers, a non-profit social enterprise in Mandurah, he worked with the team to establish Make Place, a co-working and innovation hub. In 2009, Rhys was one of the youngest people in Western Australia elected to a Local Government Council. He is an ambassador to the One Young World Leaders Summit, and is Chairman of the Mandurah Performing Arts Centre and John Tonkin College.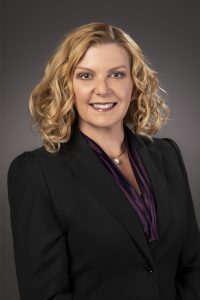 Michelle Sidebottom
Community Representative
Michelle Sidebottom's professional experience has seen her design, develop and implement local to major State-wide business and workforce developmental projects with the private sector, peak industry associations and local, State and Federal government agencies. She is currently the Managing Director of Breakaway Tourism Pty Ltd, a project management and consultancy company specialising in the areas of tourism, hospitality, events, recreation, senior living training and workforce development. Michelle has lived and worked extensively across Australia, Japan and Malaysia and is a former judge for the Australian and Western Australian Tourism Awards. She is currently Chair of the judging panel for Club Western Australia Awards for Excellence.
Vacant Position
Community Representative
If you wish to contact any of the Commission's Board members, telephone the Commission on (08) 9535 4140 and ask for the Executive Officer. Board member positions are advertised in the newspaper and on the Board Vacancies section of this website.