Regional Economic Development Grants
Peel RED Grant Round 3 recipients announced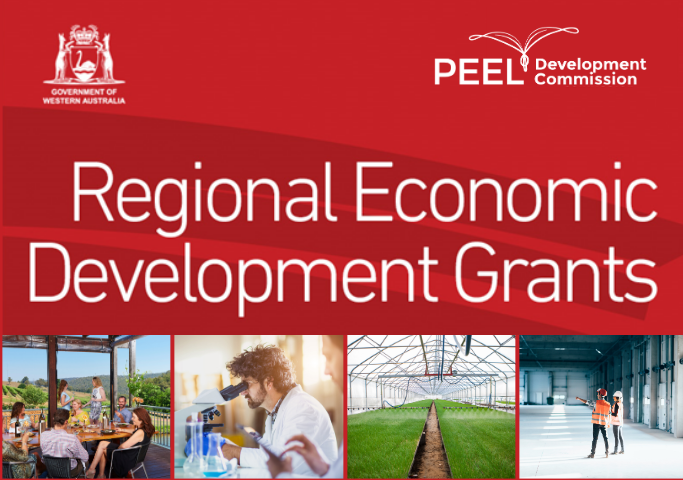 The third round of successful Regional Economic Development (RED) Grants were announced 6 November for the Peel region by the Minister for Regional Development, the Hon. Alannah MacTiernan. Eleven projects in the Peel region were funded sharing in more than $1,033,000 to support business development, increased manufacturing capability and to expand local tourism in the region.
Funding recipient documents
If you have received RED Grant funding, please click the button below to access resources for funding recipients. These resources will support recipients in meeting acquittal requirements, creating communications about your grant, and acknowledging the program and funding bodies appropriately.
The Regional Economic Development Grants (RED Grants) program is a $28.8 million (over five years) State Government initiative that invests in community-driven projects to stimulate economic growth and development in regional Western Australia.
It is part of the State Government's $4 billion job-creating Royalties for Regions investment across regional WA.
Delivered locally by the State's nine Regional Development Commissions, up to $250,000 over two financial years is available for individual projects that contribute to sustainable jobs, expand or diversify industry, develop skills and capability, attract new investment or maximise recovery from COVID-19 impacts to the region.
The grants will boost investment in local regional projects that contribute to population and economic growth initiatives, local marketing and innovation pilots, and importantly, are driven by the community.
The objectives of the RED Grants Program include:
Sustainable jobs
Expanding or diversifying industry;
Developing skills or capabilities;
Attracting new investment in the region;
Maximising recovery from the COVID-19 pandemic impacts.
Round three of the Regional Economic Development (RED) Grants program closed for applications on 7 July 2020 with successful recipients announced 6 November 2020.
The RED Grants for the Peel region are delivered by the Peel Development Commission with support from the Department of Primary Industries and Regional Development (DPIRD).
For more information regarding RED Grants in the Peel region, please contact the Commission by emailing grants@peel.wa.gov.au or phoning 9535 4140.
Read the Ministerial Announcement here.
The following documents will assist with RED Grant applications:
Applications will be assessed on a competitive basis within the region. Projects that specifically align with one or more of the Peel's focus areas will attract a higher weighting in the assessment process. Peel's focus areas are:
Reshape or rebuild your service or business model
Supply chain improvements including local supply
Reskilling / upskilling for industry sustainability
Building vibrant communities through social enterprise development
Application assistance
To assist Peel organisations with the application process, the Commission is offering online one-on-one video conference sessions, a grant writing video series and an advanced grant writing workshop – click below for details.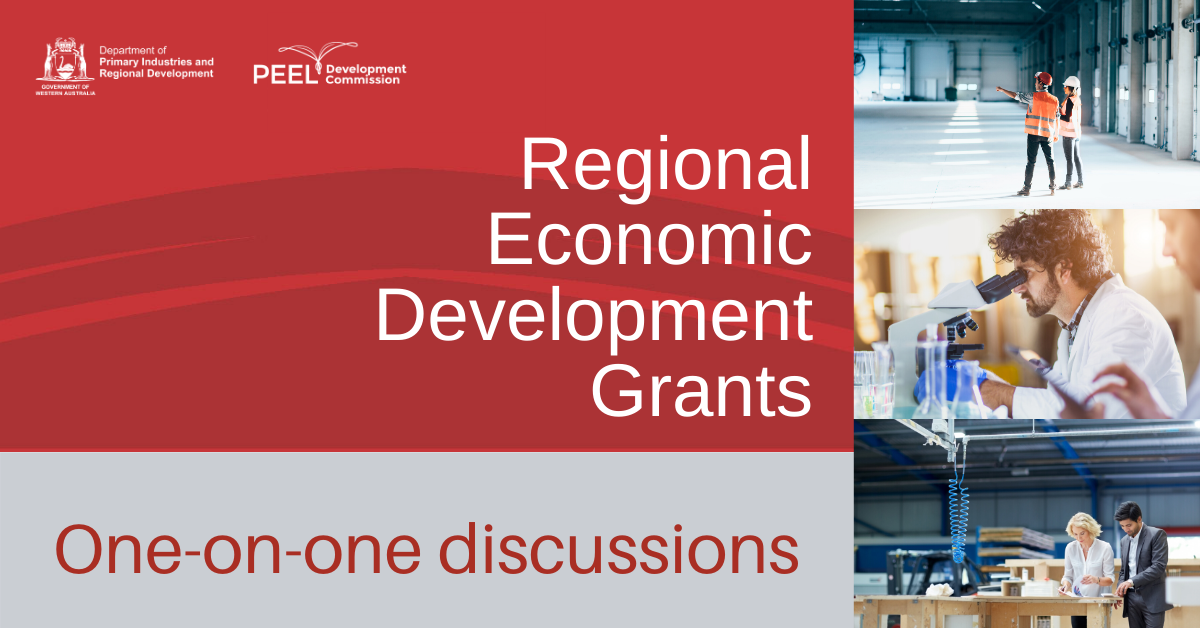 Online one-on-one video conference sessions to assist with your application.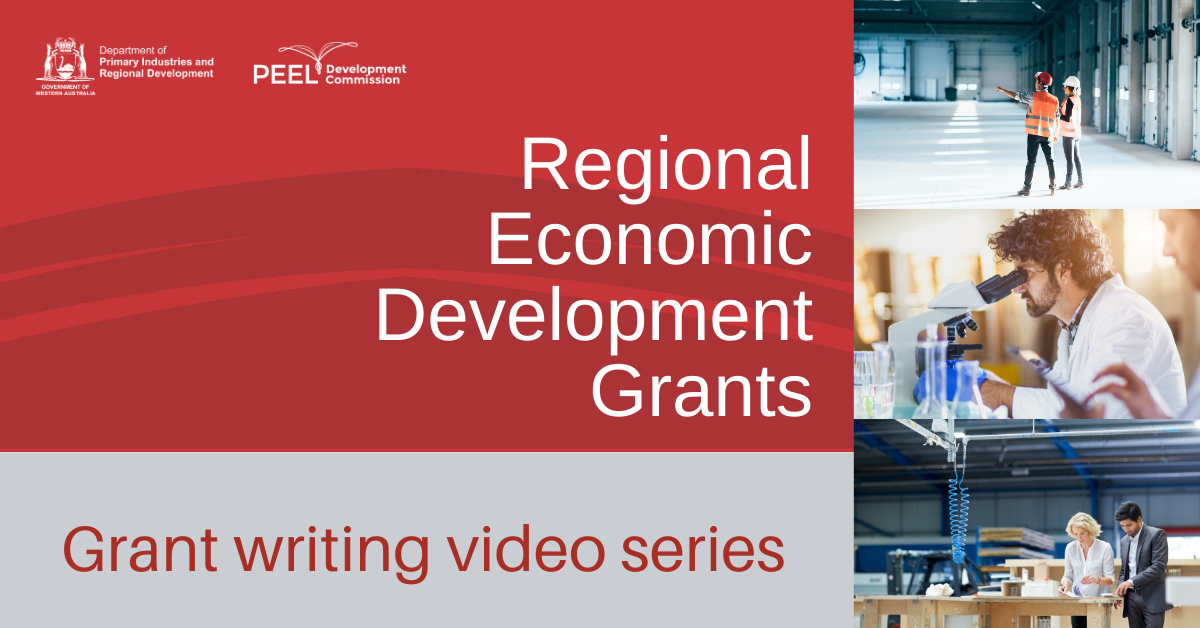 Grant writing video series to help you prepare a professional and robust application.
Review your application against the assessment criteria and regional development priorities.
To discuss the Local Content outcomes to be achieved with your project, please contact Therese Ejsak,
Local Content Adviser, local.content@peel.wa.gov.au on +61 (08) 9535 4140.

If you require some business advice and support to assist in developing your project please contact Business Advisory South West & Peel through Julie Broad 0438 591 959 or head office 1300 275 477
More information about RED Grants:
More information will be available on further RED Grants rounds on this website as information becomes available. The following information on past rounds may help you assess your eligibility for future rounds.