Western Australia's Peel region is known for its diverse physical features, unique ecosystems, and abundant waterways that provide the basis for its enviable lifestyle.
Located 75km south of Perth, it is Western Australia's smallest region geographically, but one of the state's fastest growing population centres, presenting opportunities for innovation in workforce skills, industry growth and economic diversification.
By 2050, Peel is expected to rival the South West as one of the most populated regions outside of Perth with a projected population of 444,000, bringing vibrancy and prosperity, as well as challenges for the community.
The Peel Region encompasses the five local government areas of Boddington, Murray, Serpentine-Jarrahdale, Waroona shires and the City of Mandurah. Mandurah is the second fastest growing regional city in Australia.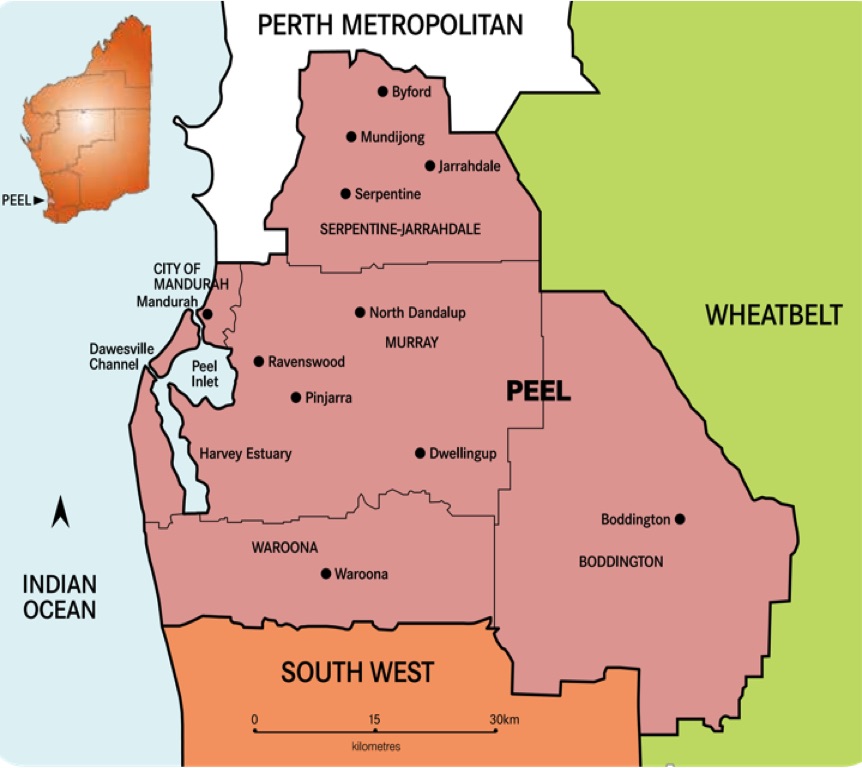 For information on each of the individual local governments please click the links below:
For statistical information about the region, its economy and industries, please follow this link to the REMPLAN page for Peel;