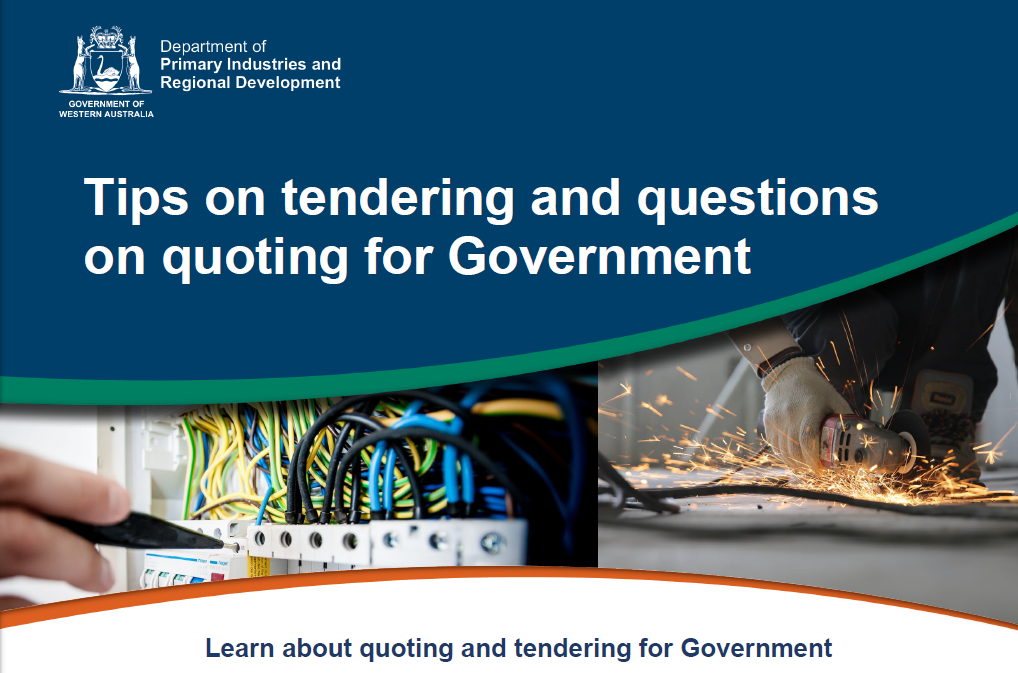 Tips on tendering and questions on quoting for Government
Have you tried and failed in winning work with Government and not sure how to improve your chances? Does tendering and quoting seem too difficult?
Come and hear from Government Procurement Officers about how you might avoid making common mistakes and improve your tender submissions.
Learn about quoting and tendering for Government and how you can improve your tender submissions and avoid the common mistakes.
In this workshop, you'll learn;
• Government requirements when tendering or quoting (linked to $$ value, risk & complexity)
• How we assess your tender
• Selection criteria- what you need to include and how much
• Common mistakes evaluators see and how to fix them
• Q&A: Time to discuss burning questions or problems you may have experienced
• Take away tips to improve your responses
Workshop details:
Thursday 9 July, 8am to 10am
Shire of Serpentine Jarrahdale, 6 Paterson Street, Mundijong, WA 6123
Registrations essential via Eventbrite: https://www.eventbrite.com.au/e/tips-on-tendering-and-questions-on-quoting-for-government-tickets-109123621690
A second workshop will be held in Pinjarra on 13 August – click here for more details and to book.