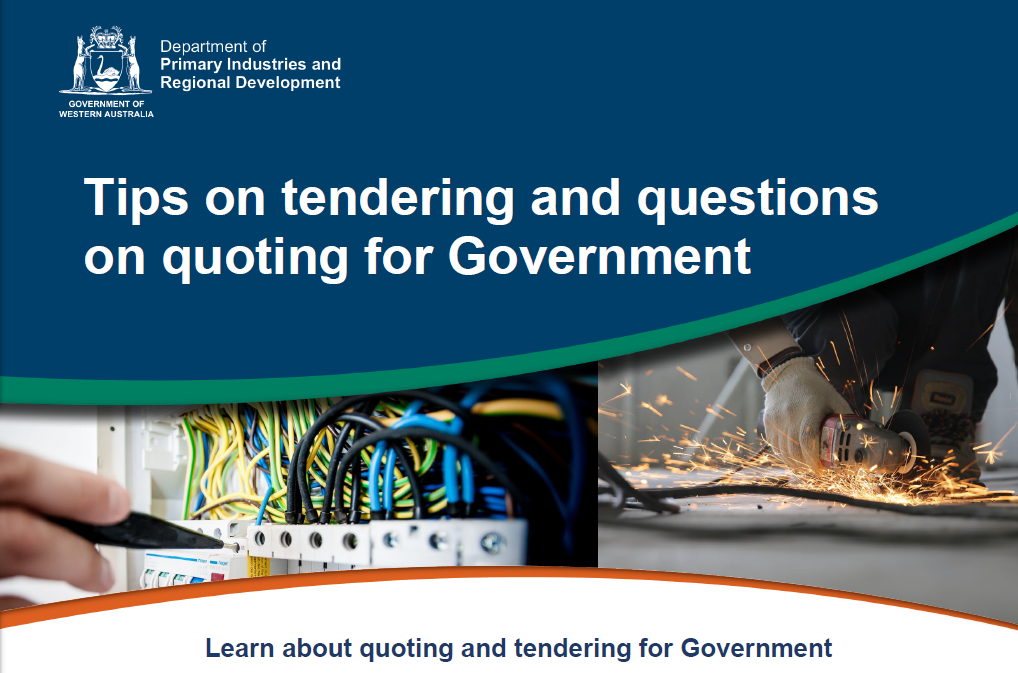 Quoting and tendering for Government
Learn about quoting and tendering for regional Government contracts – this workshop will show you how you can improve your tender submissions and avoid the common mistakes.
If you've tried and failed in winning work with Government and are not sure how to improve your chances, or if tendering and quoting for Government contracts seems too difficult, this workshop will help you understand the process and prepare more professional and competitive submissions.
In this workshop, you'll learn;
Government requirements when tendering or quoting (linked to $$ value, risk & complexity)
How we assess your tender
Selection criteria- what you need to include and how much
Common mistakes evaluators see and how to fix them
Local Government policy on procurement
Tendering for big and small
Upcoming opportunities for the Agri-Innovation Precinct
Q&A: Time to discuss burning questions or problems you may have experienced
Take away tips to improve your responses
Workshop details:
Thursday 13 August, 8am to 10am
Murray House Resource Centre, 14 James Street, Pinjarra WA
Registrations are essential – please register via Eventbrite: https://www.eventbrite.com.au/e/tips-on-tendering-and-questions-on-quoting-for-government-tickets-110239407034
Learn more about government contract opportunities by visiting our local content pages here.