Board and staff of the Commission have recently been conducting some industry engagement visiting a number of large employers and industries within the Peel region such as Alcoa, Newmont Boddington Gold and South32. These operations have each kindly provided us with briefings and site tours with the aim of better understanding the needs of the region.
A number of topics have been discussed including skills shortages; mine rehabilitation; and learning more about the level of community consultation being undertaken within each of the businesses. We thank all those involved with the tours and appreciate their time and willingness to host us.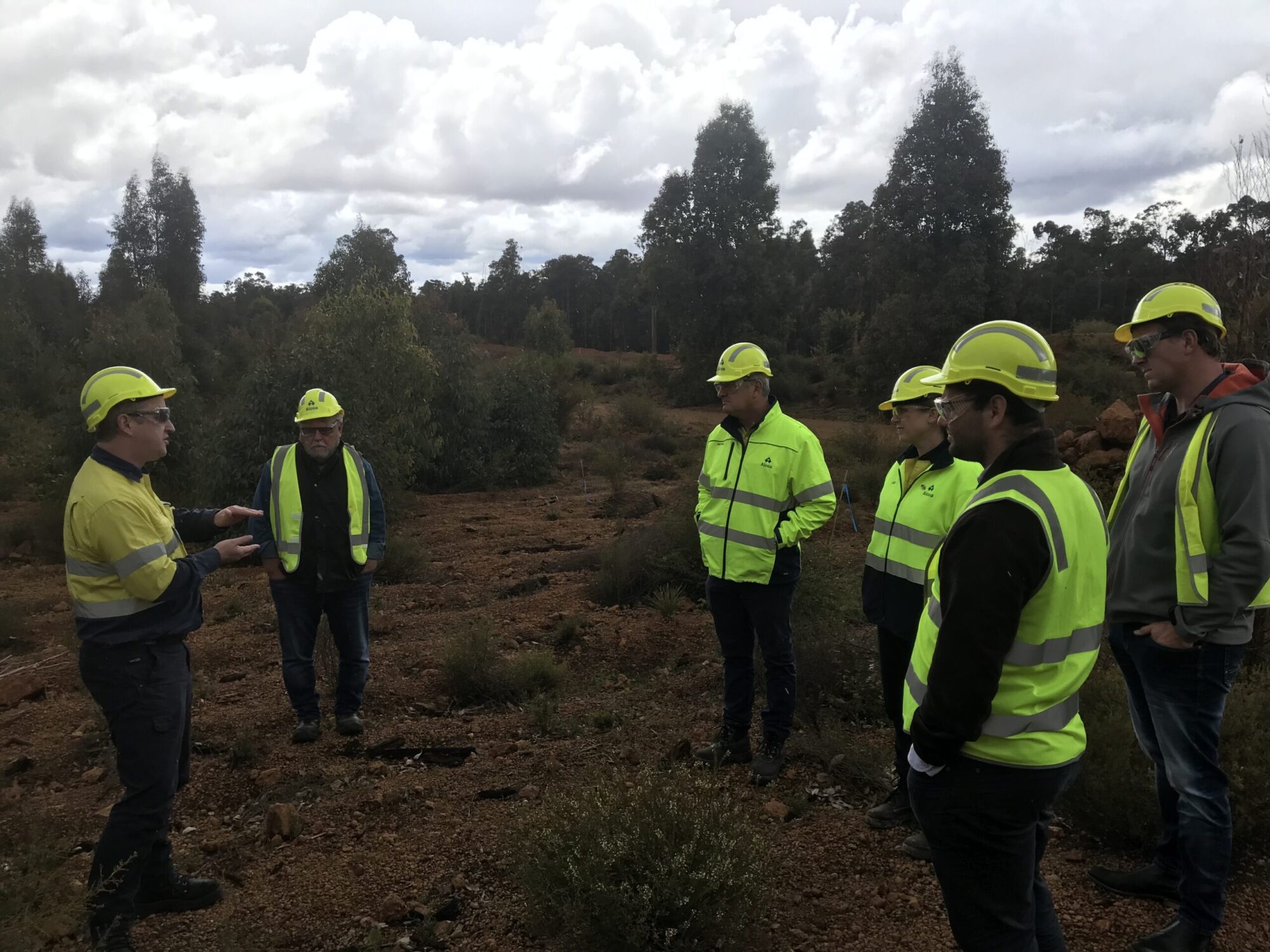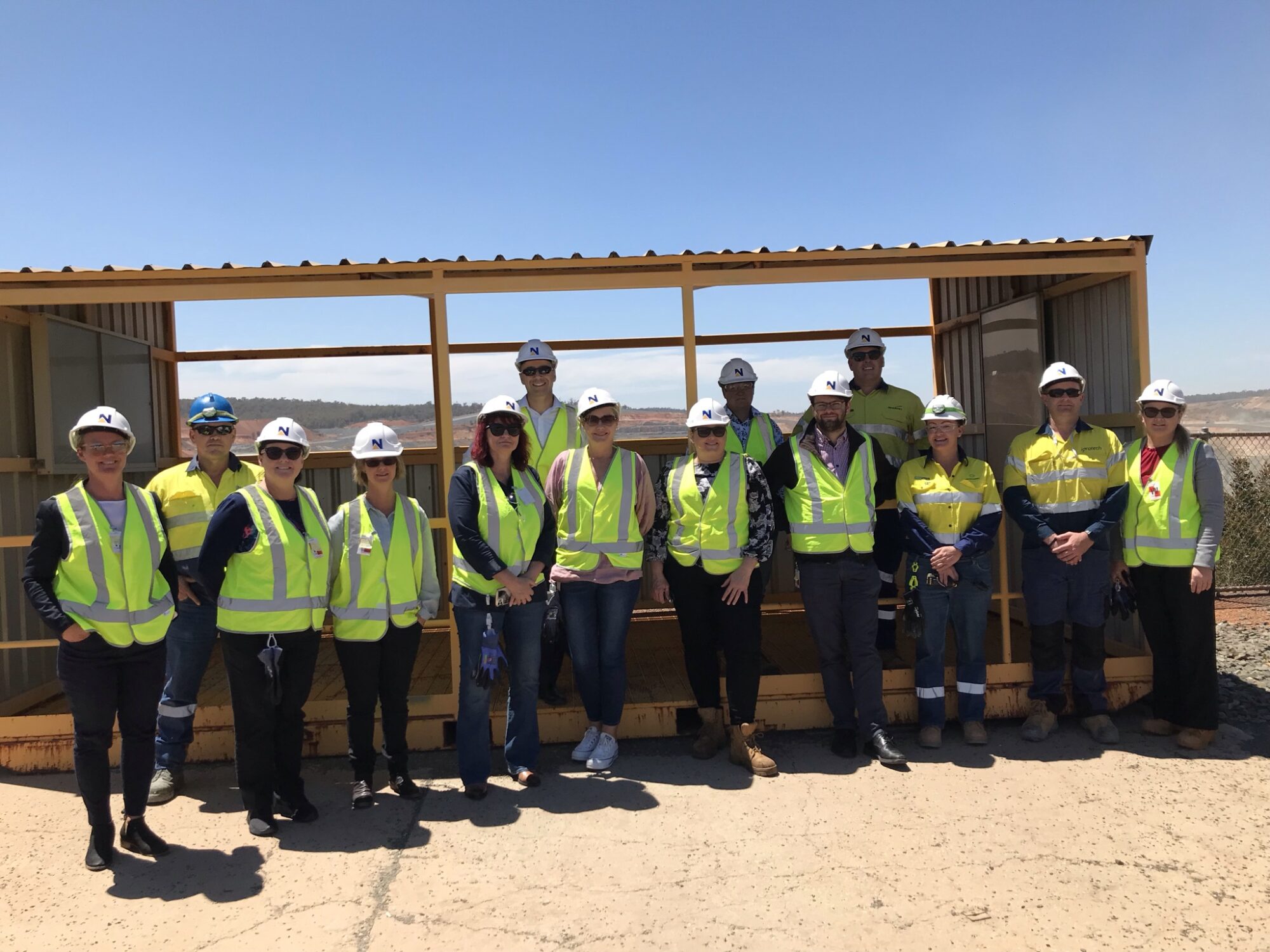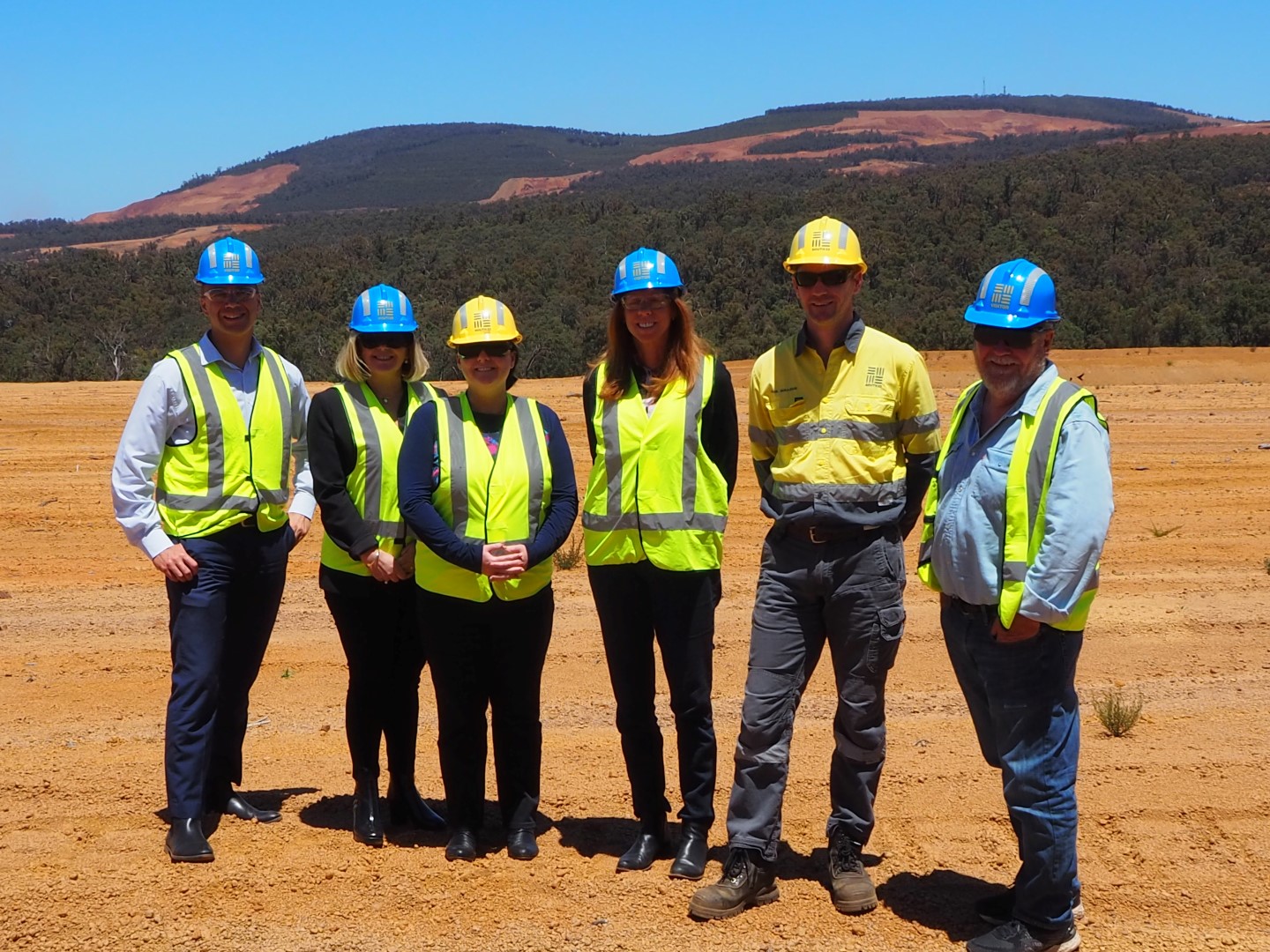 PDC Chair David Doepel (second from left) and Alcoa Vice President Operations Michael Gollschewski (third from left) look on with the touring party while Alcoa Senior Research Scientist Dr Matt Daws (left) explains Alcoa's mine rehabilitation process.
PDC staff along with Newmont staff & escorts at the viewing platform which overlooks Boddington Gold's South Pit.
PDC Board & staff members with Paul Bullock, Environmental Advisor for South32 discuss the bauxite mining process & rehabilitation of site with the impressive Mount Saddleback ranges in the background.