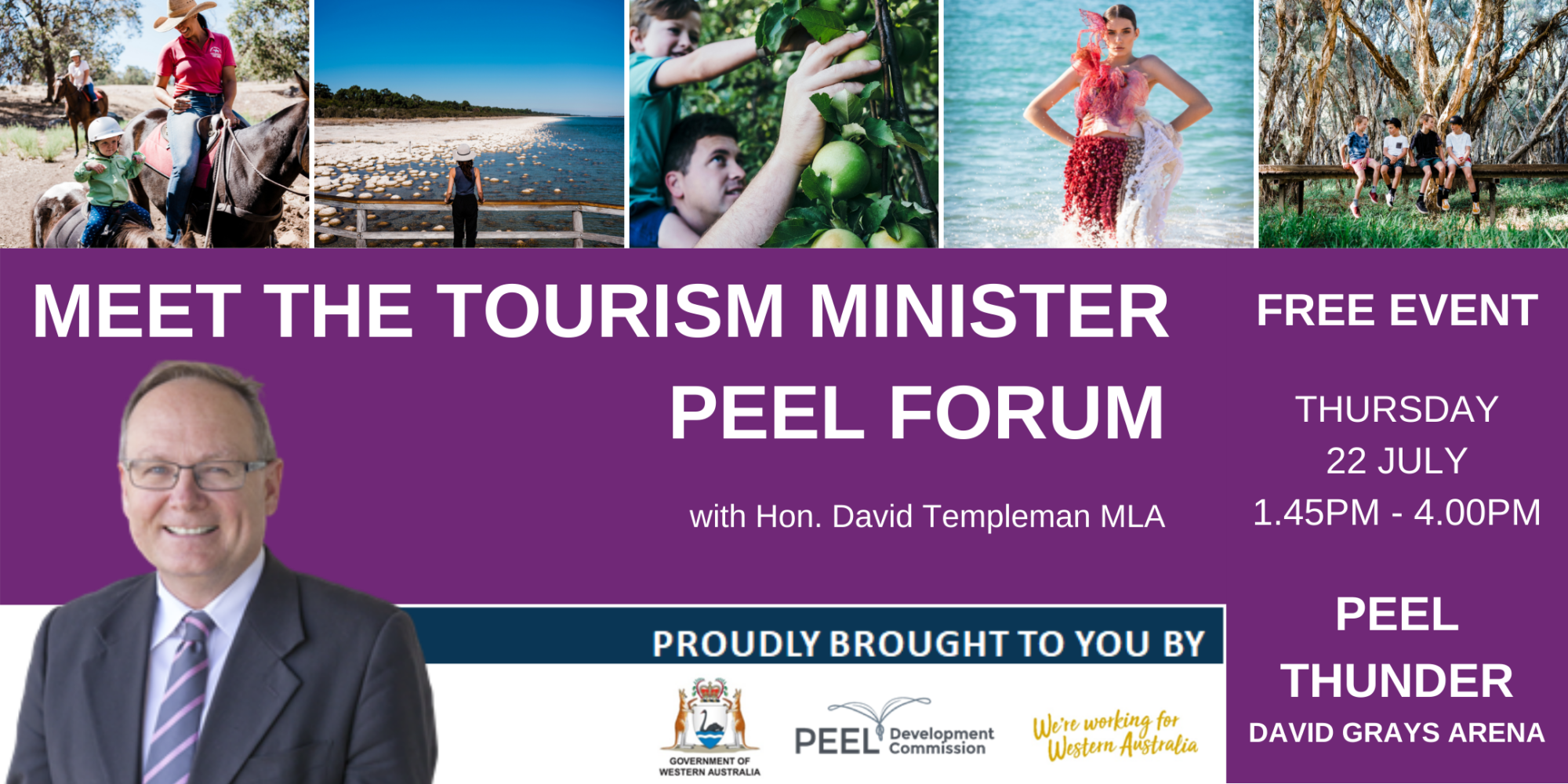 Meet the Tourism Minister
If you're a tourism operator in the Peel, then this industry forum is a must-attend event.
This is your opportunity to engage directly with the Minister for Tourism to find out about State Government priorities and future plans for tourism in our region.
Join your industry peers and supporters for this industry-focused discussion with the Minister. Tourism is important for Peel – it creates jobs, diversifies our economy and supports our local communities through our unique regional tourism products.
Come along and engage directly with the Minister to ask any tourism-related questions or raise any issues regarding the tourism sector in Peel.
This is a free event open to all Peel tourism businesses to attend, but registration is essential.
This event is proudly supported by the Peel Development Commission.