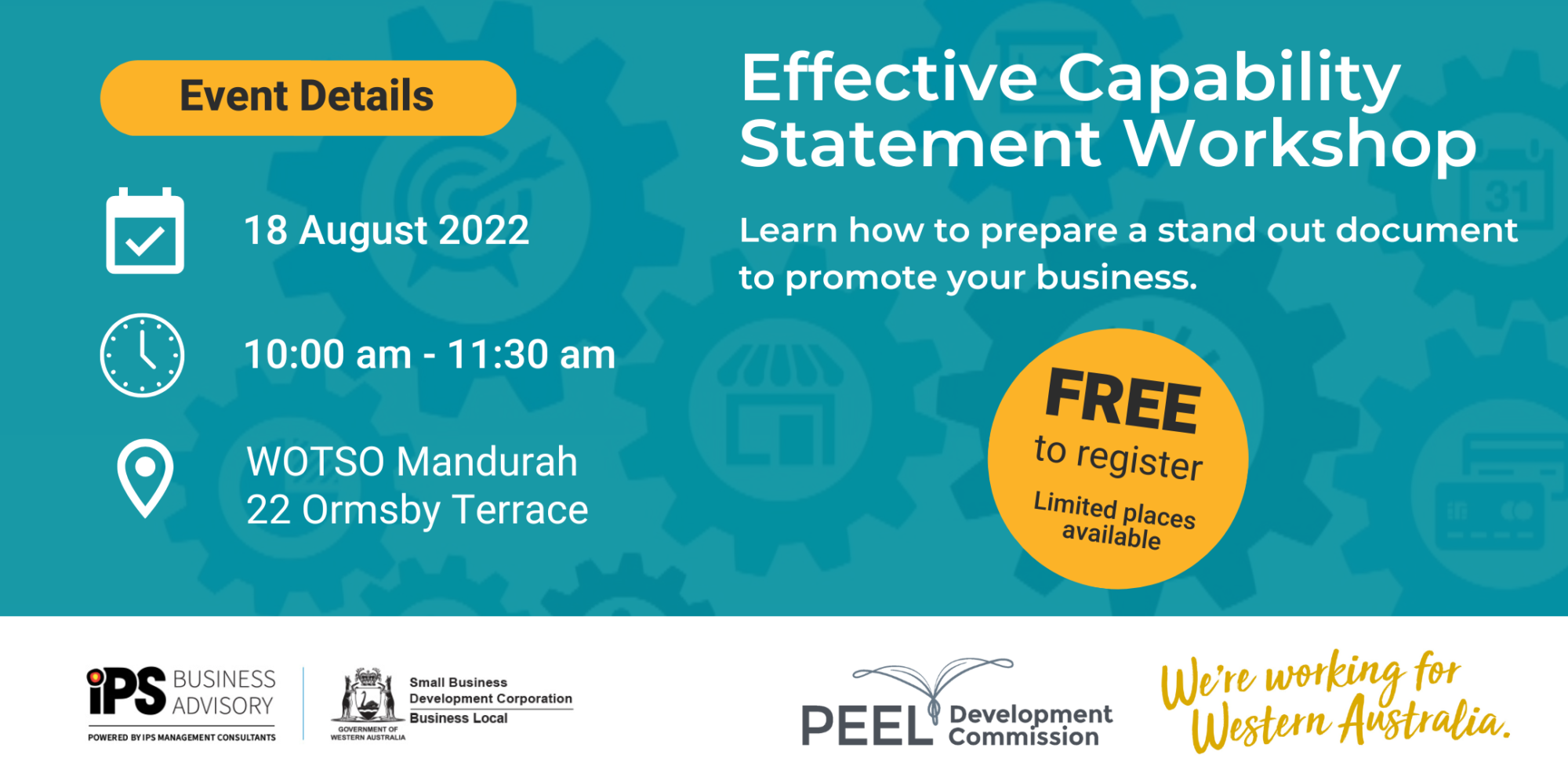 Effective Capability Statement Workshop
Peel's pipeline of projects presents a huge opportunity for capable local businesses.
Join us and learn how to create your own capability statement for success!
Hosted by the Peel Development Commission and IPS Business Advisory, this informative workshop will provide the tools you need to prepare an effective and professional capability statement suited to your business's specific needs and goals.
This session benefits all businesses, particularly those in construction and landscaping.
What is a Capability Statement?
A capability statement showcases what you can offer to potential customers and provides essential details about delivering your products or services. It is a document that helps you market your business to your customer. Capability statements can also be used to open doors to new suppliers or incorporated into tender documents. (Nathan, 2020)
Capability Statements are also handy for:
Re-assessing your business direction and checking you're on track
Keeping your team in the loop
Identifying goals and how you're going to achieve them
Having a look at your business from an outside perspective
Event Details
Date: 18 August 2022
Time: 10:00 am – 11:30am
Location: WOTSO Workspace: 22 Ormsby Terrace, Mandurah, WA 6210
This event is free, but registering via Eventbrite is essential.
Register Now
Workshop enquiries can be directed to the Peel Development Commission at (08) 9535 4140 or email events@peel.wa.gov.au.
Reference