29 August 2019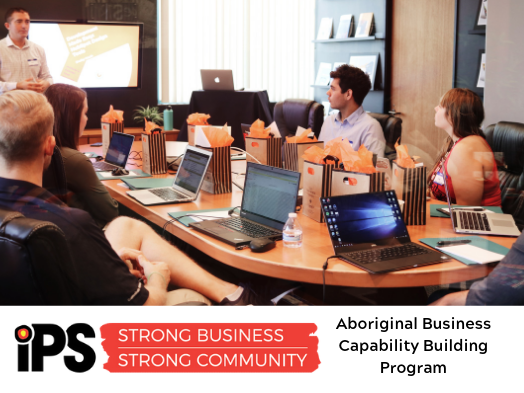 Indigenous Professional Services (IPS) has been awarded the WA Government contract to deliver an Aboriginal Business Capability Building Program across four key regions in WA – Perth, Peel, South West and Great Southern.
Some of the key messages of the contract are:
The 2-year contract is part of the WA Government's $1.5 million Capability Building Program. It aims to enhance ability for Aboriginal businesses and not-for-profit organisations to win work. WA organisations Keogh Bay People and Morrgul were also awarded contracts.
IPS has the experience, capacity and partnerships to deliver first rate business support program. Our advisers currently deliver business advisory and support services to more than 1000 businesses each year across Peel and the South West.
IPS will co-design the program with Aboriginal communities and stakeholders. It will be delivered by skilled local Aboriginal business advisors.
IPS has a panel of recognised business experts to support and add value to the program.
IPS will use a range of innovative solutions to support Aboriginal businesses, when and where they need it.
The Local Content Adviser will be collaborating with IPS in order to ensure local Aboriginal capability is matched or suited to local industry opportunities and projects. The Local Content Adviser's role also is to connect regional businesses to capacity and capability building initiatives such as funding, information seminars and creating connections amongst various organisations.
IPS will commence workshops in November 2019 and Aboriginal businesses can register on the link below:
https://www.indigenousprofessionals.com.au/